[MEGA SALES BELI 1 DAPAT GRATIS 1]
Volcanic Mud Shower Milk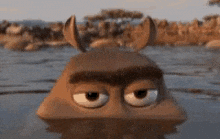 Smoothen and hydrate your skin with the help of our Volcanic Mud Shower Milk! 
With a powerful combination of charcoal and triple-actions clays that'll help pull out impurities from your pores, leaving your skin clean, whiten, and radiant.

Make your skincare routine simpler! Let Volcanic Mud Shower Milk resolve all your skincare goals! 

FEATURES:
🌹YOUTHFUL VIBRANCE: loaded with silica, a trace mineral that strengthens connective tissue, helping whiten your skin.
🌹RENEWED RADIANCE: help remove and reducing dead cells, soothing, cleansing & purifying your skin.
🌹TREAT COMMON SKIN PROBLEMS: Improves skin complexion, unclogs pores, removes dirt and dead tissues, as well as cleans your skin of toxins, shrink pores, and control oil.
🌹100% PURE DEAD SEA MUD: made from pure & organic dead sea mud making it more of a liquid texture.
🌹SENSITIVE SKIN CARE RULE: ensure your skin can handle the high mineral content and salt.
SPESIFIKASI:
Skin Type: Suitable for All Skin Type

Volume: 150 ml

Shelf Life: 36 Months
PAKET TERMASUK:
1 x Volcanic Mud Shower Milk + GRATIS 1 X Volcanic Mud Shower Milk 
 JAMINAN KAMI:
Kami benar-benar yakin kami membawa beberapa produk paling inovatif di dunia, dan kami ingin memastikan kami mendukungnya dengan jaminan 90 hari yang ketat dan bebas risiko.
Jika Anda tidak memiliki pengalaman positif karena alasan APA PUN, kami akan melakukan APA PUN untuk memastikan Anda 100% puas dengan pembelian Anda.

Membeli barang secara online bisa menjadi tugas yang menakutkan, jadi kami ingin Anda menyadari bahwa benar-benar ada risiko KOSONG  dalam membeli sesuatu dan mencobanya. Jika Anda tidak menyukainya, tidak ada perasaan sulit kami akan memperbaikinya.
Catatan:
Karena permintaan yang tinggi, pengiriman kami akan memakan waktu 7-14 hari untuk mencapai.
Pengembalian dana penuh dalam waktu 30 hari tanpa alasan.
 Pengiriman Seluruh Dunia